I wanted to let you in on a HUGE Back to School Giveaway! I'll make this quick since I know how much you have on your plate right now.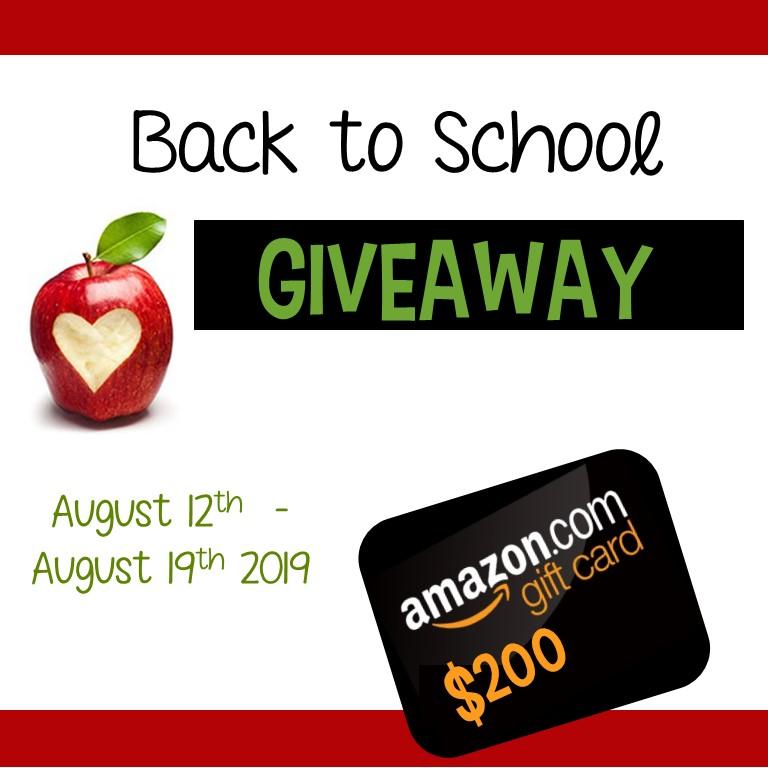 There is so-o-o much to do to be ready for those first few days. And, you definitely want to be prepared and organized. A back to school giveaway of $200 could be such a blessing! Containers of all sorts – plastic bins, pouches, zip-locks, folders, notebooks, magnets, pens, pencils, sticky notes – Oh! And I really need a new rolling cart! Plus, books, stickers, highlighters, wine, chocolate, coffee, coffee, coffee, etc., etc. The list is neverending.
I'm so excited to offer this HUGE Back to School Giveaway to you! For a chance to win it all, just enter at the bottom of this page.
Giveaway Organized by: Kelly Malloy (An Apple for the Teacher)
Here is a list of all the wonderful sellers that have teamed up to offer you this Huge Back to School Giveaway –  including me – Leah Popinski!🤓
An Apple for the Teacher, Planet Happy Smiles, Peas In A Pod, TheBeezyTeacher, Star Kids, Resource Room Relevance, Chocolate 4 Teachers, Guide Teach Inspire, The Fun Factory, Carla Hoff, Teach Me T, Dreams Teach, Literacy Garden, Priscilla Woodard – Tasked 2 Teach, Pint Size Learners, Ms. K, 1stgradefireworks, Glistening Gems, A Plus Kids, The Chocolate Teacher, It's a Teacher Thing, Teacher Gameroom, Mrs Hansens Helpfuls, Leah Popinski, Samson's Shoppe, Tried and True Teaching Tools, Mr L's Classroom, The Froggy Factory, 180 Days of Reading, It's Kinder Time, Walk with Me a Second, Tanya G Marshall The Butterfly Teacher, The Cozy Crafty Classroom, and The Butterfly Room- Stacy Ryan
I'd love for one of my blog readers to win!! Please enter below. Good luck!
Wishing you a fabulous new school year!
And as always,
Have Fun Mathing!

Enter Here:
Yes! Give me access to the Free Resource Library
Join our Sum Math Friends Free Library! New resources are added frequently! You'll also receive my FREE Early Finisher Challenges plus a weekly freebie and updates! ❤️