Keeping students accountable during math centers can be a struggle – especially before holidays!
We have so-o-o much snow here in the mountains. Chris, my husband, and I were like 12-year-old kids building a snowman and playing in the snow.
Our beautiful snow keeps me thinking about making winter resources. So-o-o, I've created winter themed Bump Games with follow-up worksheets to share with you. Kids do loooove bump games and they are great for building fact fluency. And, completing these games with matching worksheets will keep your kids accountable during math centers – even before an exciting holiday!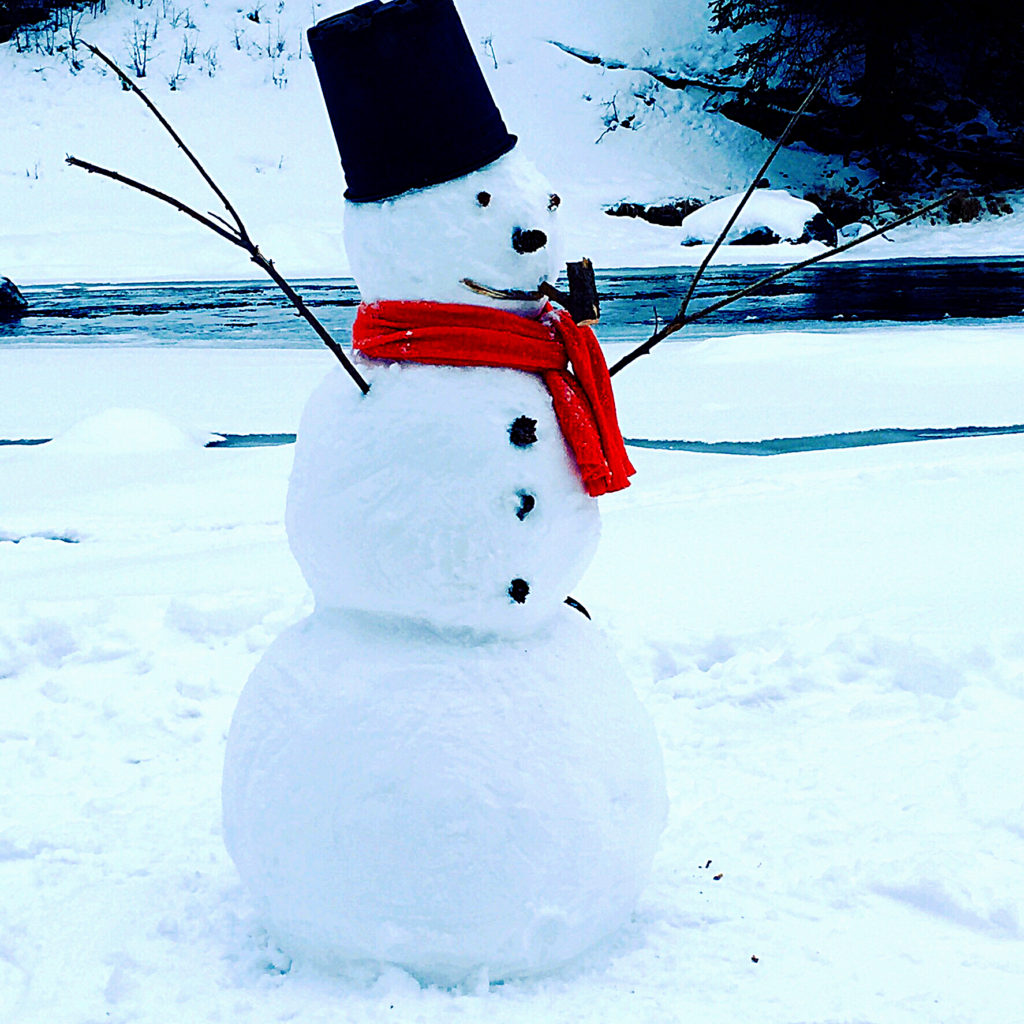 ADDING STUDENT ACCOUNTABILITY TO WORKSTATIONS
These Bump Games are for practicing adding 3 numbers. For each game, students roll 2 dice, add them together, then add that number to the focus number on the game board.
Directions are included on each game so that they are perfect for sending home for homework or "homefun"! Especially great for sending home during the holidays to keep your kids from forgetting all their facts and staying math sharp!

There are games for adding from 3 more to 10 more, to the sum of the dice.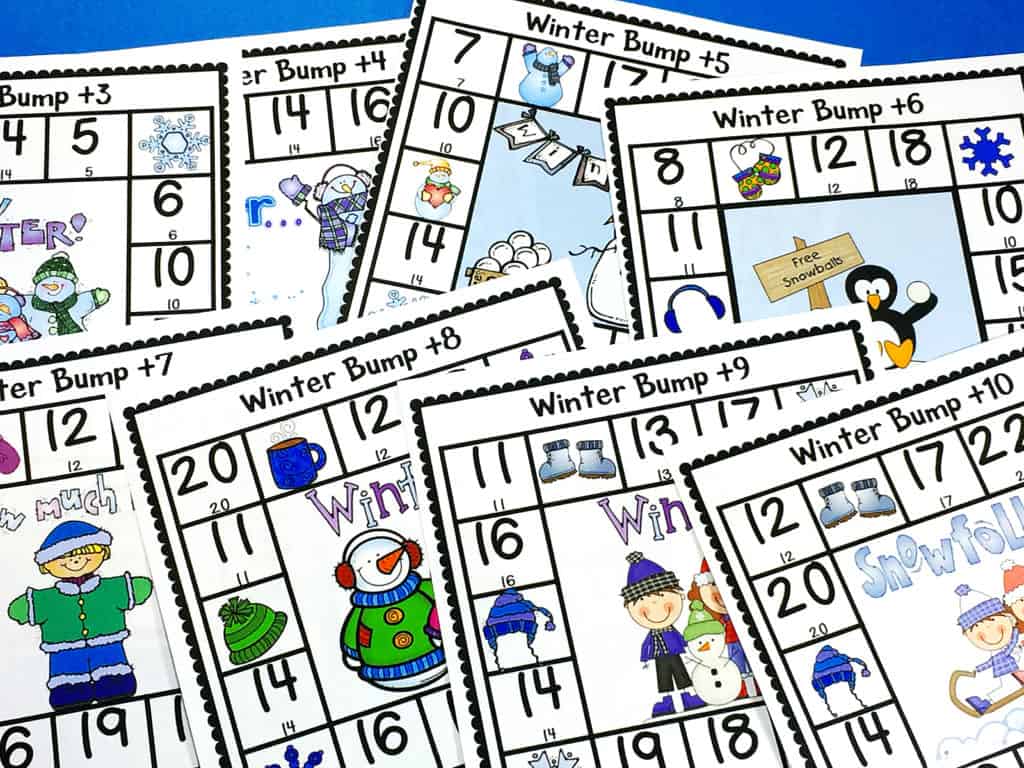 Follow-up worksheets
for student accountability are also included
for each game!
Click the button below to see

a quick video

with a DETAILED LOOK inside the subtraction version of this resource.

We love having follow-up worksheets to the centers we assign our students. When our kids know that there is student accountability – that they will have to "convince me" that they have used their time wisely to practice and learn during their station time, they are even more engaged and focused. It just seems to be that little extra push some of them need.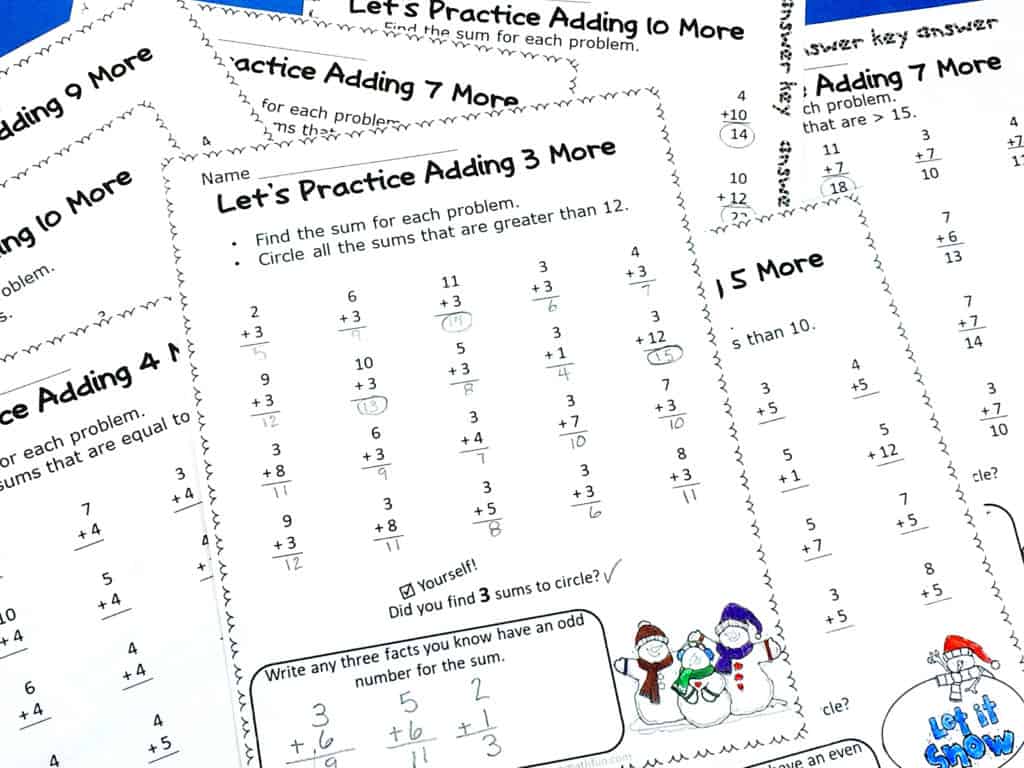 I've included what we call a "self-check" on each page. See the second bullet at the top of the page. This question helps to slow down the speedsters and helps to prevent careless mistakes.
There is also a "thinking question" on each page at the bottom. This question is different for each page and helps to spiral place value and other skills into students' work. Answer keys are provided.
What do you use to keep your students engaged and accountable during your center time? Do you like having worksheets that follow-up centers? Some schools require accountability during this time. Does yours? I'd love to know what the expectations for your center/station time are.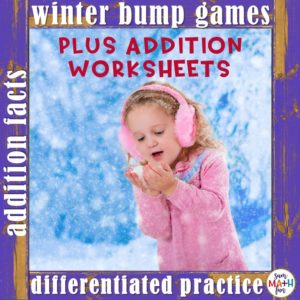 And as always, have fun mathing!

GRAB MORE FREEBIES!
Join the Sum Math Friends teaching community to receive access to over 70 FREE resources in our growing resource library filled with printables and activities for your kindergarten, first, second, third, fourth and fifth graders. Just click the picture below to sign up and have great FREE resources at your fingertips and ready-to-go!
I just had to show you a follow up of our snowman! Here he is

3 months after the picture at the top

. And, yes, he's still "Staying Alive"! ❄ ❄❄