If you love finding free teacher resources for your Kindergarten, first grade, 2nd, 3rd, 4th, or 5th graders, 🙋🏻‍♀️🙋🏼‍♀️🙋🏽‍♀️🙋🏾‍♀️🙋‍♀️ you are in the right place! Here you can gain access to exclusive print and digital resources that you can't find anywhere else!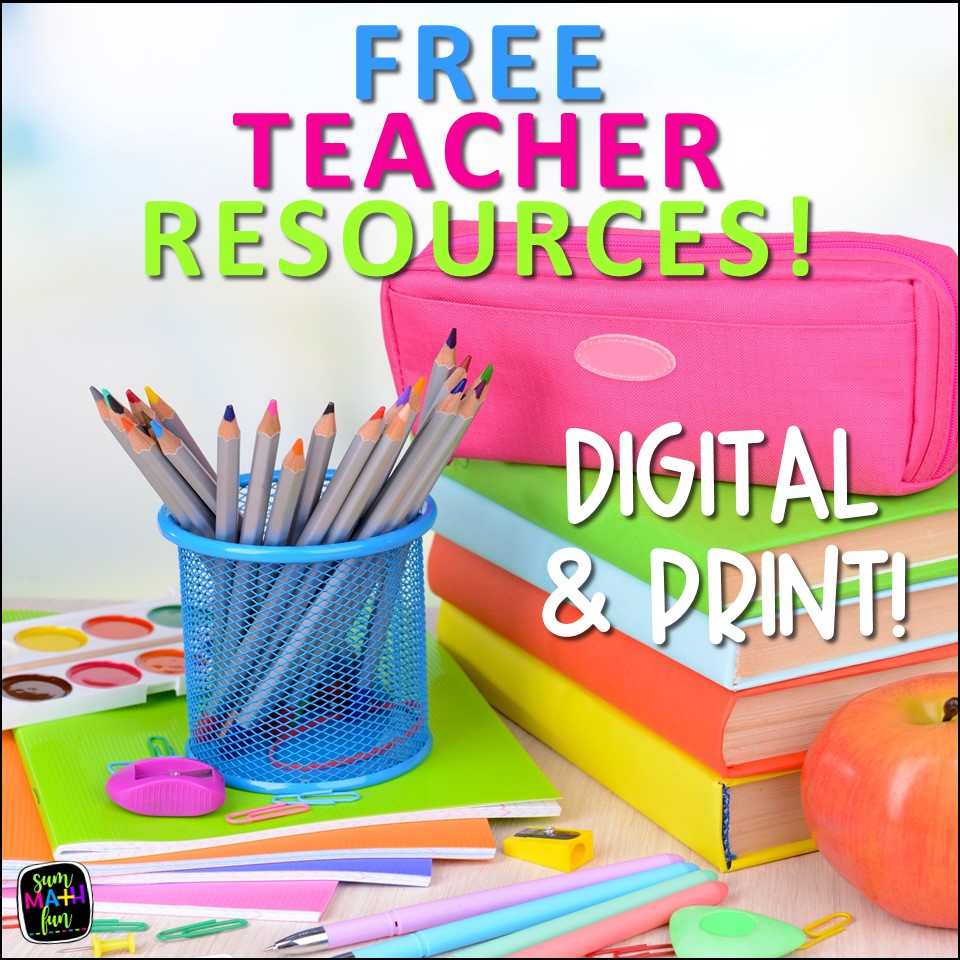 I am so excited to announce the launch of my FREE RESOURCE LIBRARY! 🤩💙💜
I know you're probably thinking, "What's the big deal? You already have lots of free teacher resources in your Teachers Pay Teachers store and in your Online Store."
You're right! And I'm really glad you thought that because now I can tell you what's different about my Free Resource Library. 👏👏🏼👏🏾👏🏻
There is a huge selection of free teacher resources in my Free Resource Library – over 100 right now! And, we also offer exclusive freebies + an occasional FREE Complete Resource from my TpT store! Yep! That's right. 🎉🎇
I'm not telling you what's there right now because, of course, I want you to go check it out for yourself. ☺
What?
YOU WANT TO KNOW HOW TO GAIN ACCESS TO THESE FREE MATHTACULAR RESOURCES? 🙋🏻‍♀️🙋🏽‍♀️🙋🏾‍♀️🙋‍♀️🙋🏼‍♀️
Wellll . . . that's awesome! Because . . .
FOR FREE TEACHER RESOURCES, JOIN US!
How does it work?
👉There is even a freebie surprise in it!👈 Make sure to check your spam folder if you don't get it right away.
Confirm your subscription.

Check your email for a follow-up newsletter with the password to the Sum Math Fun FREE Resource Library!
SIMPLE AND EASY! You are now a Sum Math Fun Subscribers! You have access to over 100 free teacher resources, plus you will get a new and different freebie each week in our Monday newsletter. Teacher tips and ideas are also included – all for being a Sum Math Fun subscriber! 💻
Here are some of the OVER 100 resources you'll find in the Free Library. Click here to go to the library and join Sum Math Fun!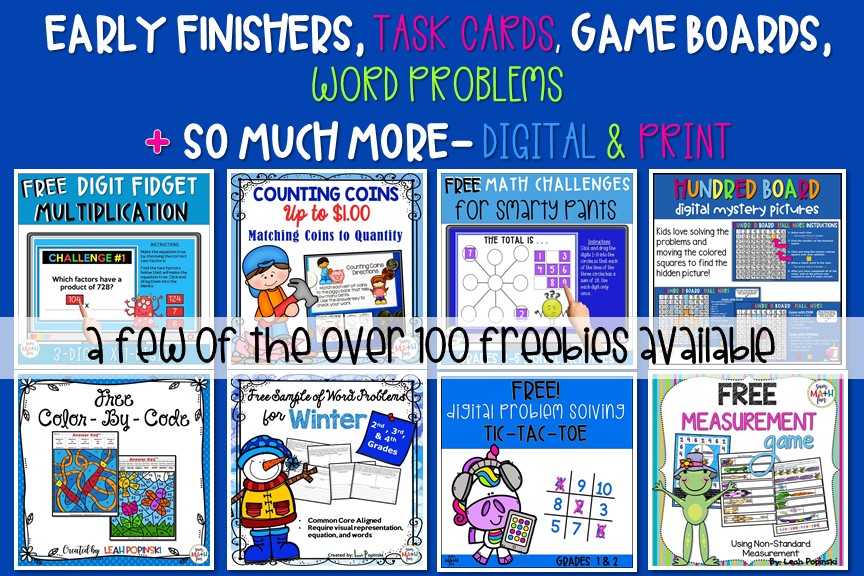 The resource library password will be included in the emails I send you. It changes from time to time, so be sure to check your weekly Monday email from me. If you don't get your email, check your spam folder for access to the free teacher resources.
That's it! Now go snap-up the FREE subscription to my newsletter and begin downloading your FREE RESOURCES!! 🤓
Thanks!
And as always . . .
To see even more, you can check out posts about some of the freebies at the Classroom Freebies site. 🤓
P.S.
I love seeing your students using my resources in your classroom! Email your favorite pictures to [email protected] and you could win free resources from my store!!