Aren't color by number printables just a waste of valuable class time? Absolutely NOT! You are not "just coloring"!! When assigning color by number printables to your students, if you have felt guilty, like you weren't giving your students work that was rigorous enough, keep reading to find out why you should include these pages in your teacher toolbox.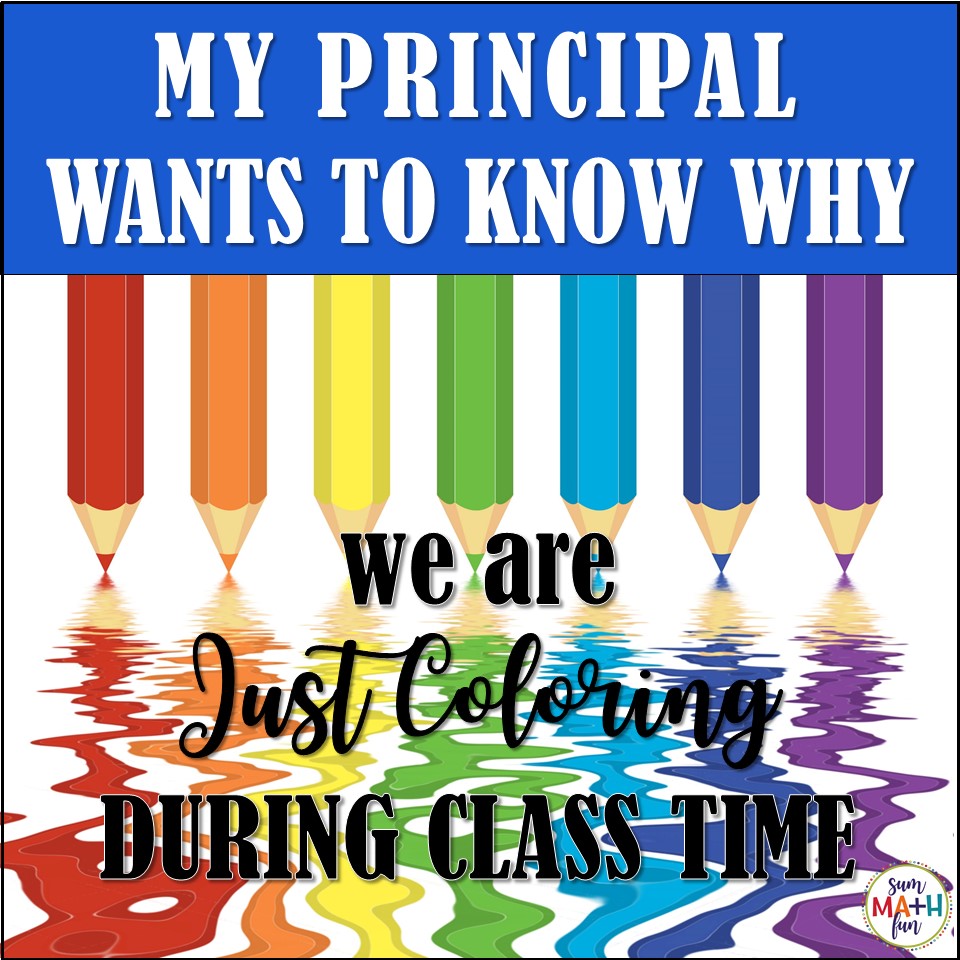 5 REASONS WHY YOU SHOULD INCORPORATE COLOR BY NUMBER PRINTABLES INTO YOUR CLASS TIME
.
By including color by number printables into class time, learning and practicing skills don't have to be a chore. While boosting and reinforcing a variety of skills, color by number printables are SO much FUN! Hand out a regular worksheet and you may hear groans. Hand out a color by number worksheet and you will hear cheers! Kids of all ages love them. Okay. I should say "everyone" because even adults love to color. There are thousands of coloring printables for adults out there, too! Why?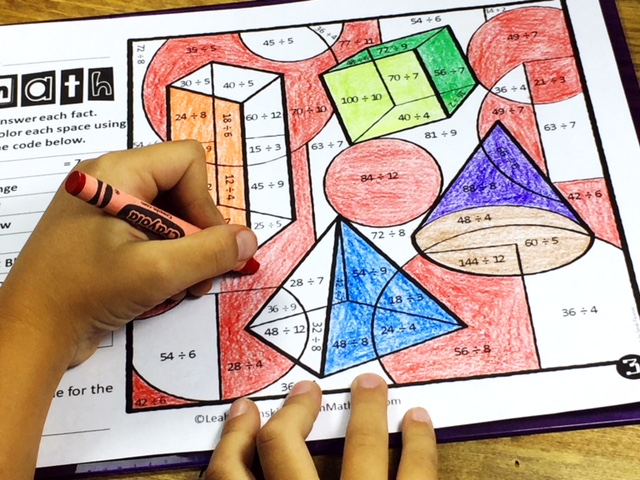 Additionally, color by number printables make a great calming down and relaxing activity. They are perfect for rainy day indoor recesses, after recess, sub tubs, and independent work as well as homework assignments. Everyone can enjoy some quiet time to settle. As a matter of fact, according to major media outlets, coloring is a great way for kids and adults to relax and beat stress. The American Art Therapy Association endorses the use of coloring activity books in a self-care regimen. If you've ever had an especially stressful day and taken a few minutes at the end of that day to sit down and color something for a workstation or bulletin board, you know how relaxing and calming it can be. For me, it's therapeutic. I can feel myself becoming more relaxed as I color. Our kids experience that, too!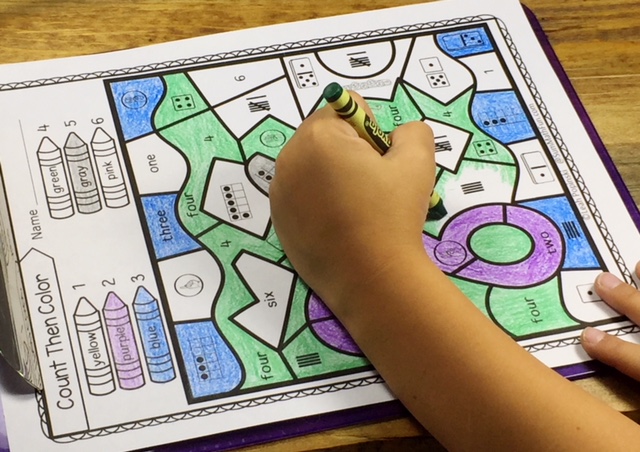 The concept of following directions is also included as a benefit of color by number pages. For most pages, students solve a problem or answer a question. Then, they must follow the color key to reveal the colors in their picture. As students follow the instructions, they watch the image on the page come to life! It's both fun and rewarding to see the colors immerge.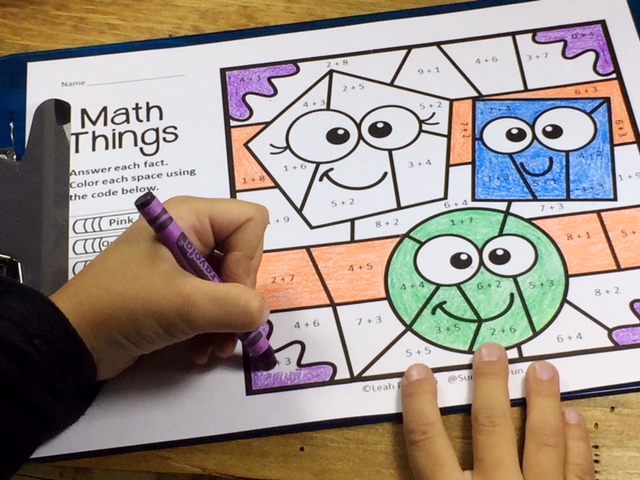 Not only are color by number printables great for those times when you need something super low maintenance, but also they are print and use. And, this really is a need. You get called to the office. You have a parent or student concern you need to deal with immediately. There are a few moments during transition times that you need to fill. Things just happen throughout the day that you can not plan for ahead of time! During those times, you need an activity at your fingertips that you can assign to your students quickly and easily. It needs to be independent with simple directions, fun, engaging, quiet, and effective for whatever skill you choose. Having these pages ready-to-go is the perfect solution.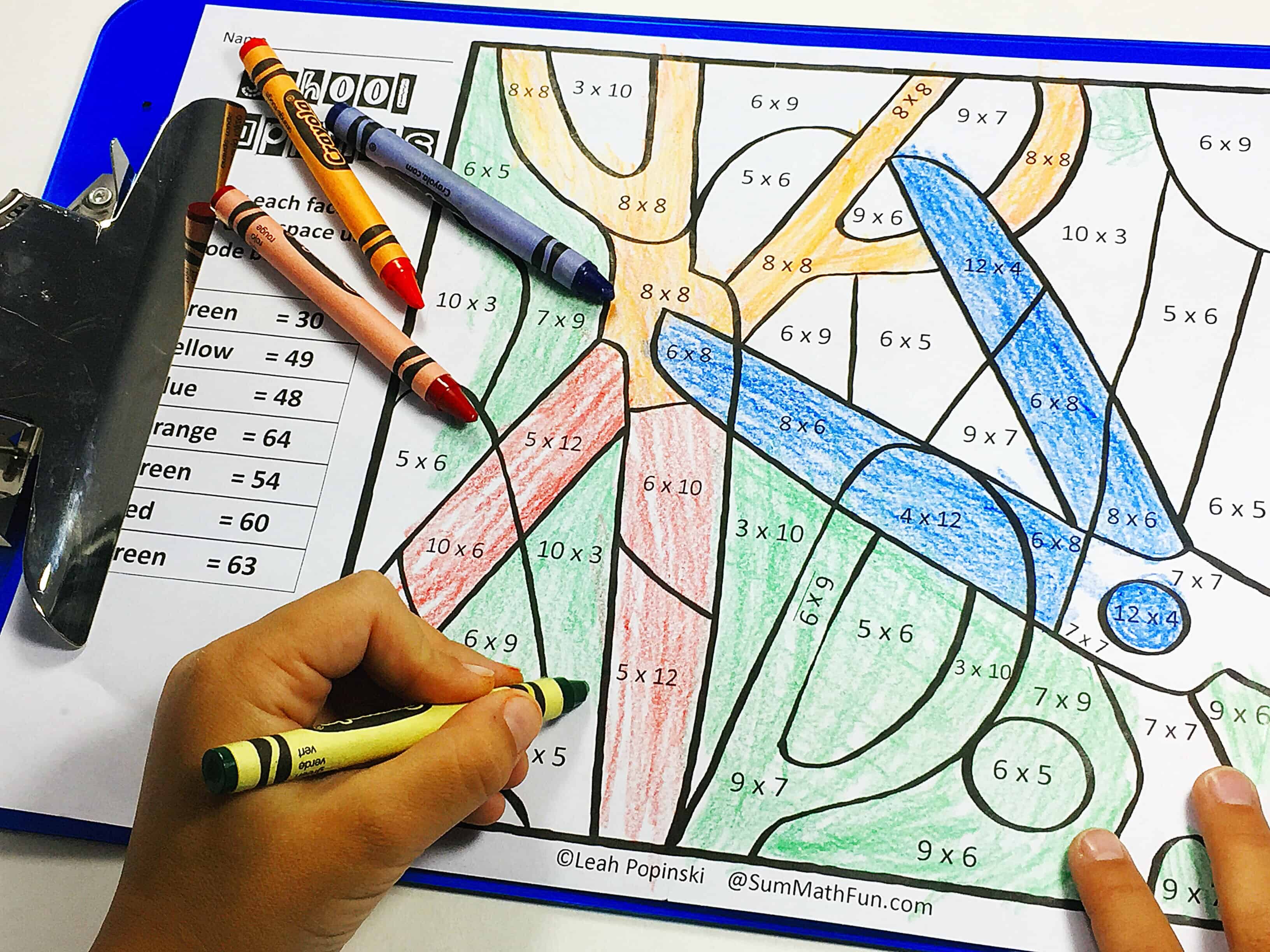 Coloring also works on building fine motor skills. These are skills that we don't always consider after first grade. But, we should. Do you teach older students who have trouble writing legibly, staying in the lines, cutting, drawing a straight line, drawing a circle? Working on fine motor skills can boost students' confidence and improve these skill areas for them.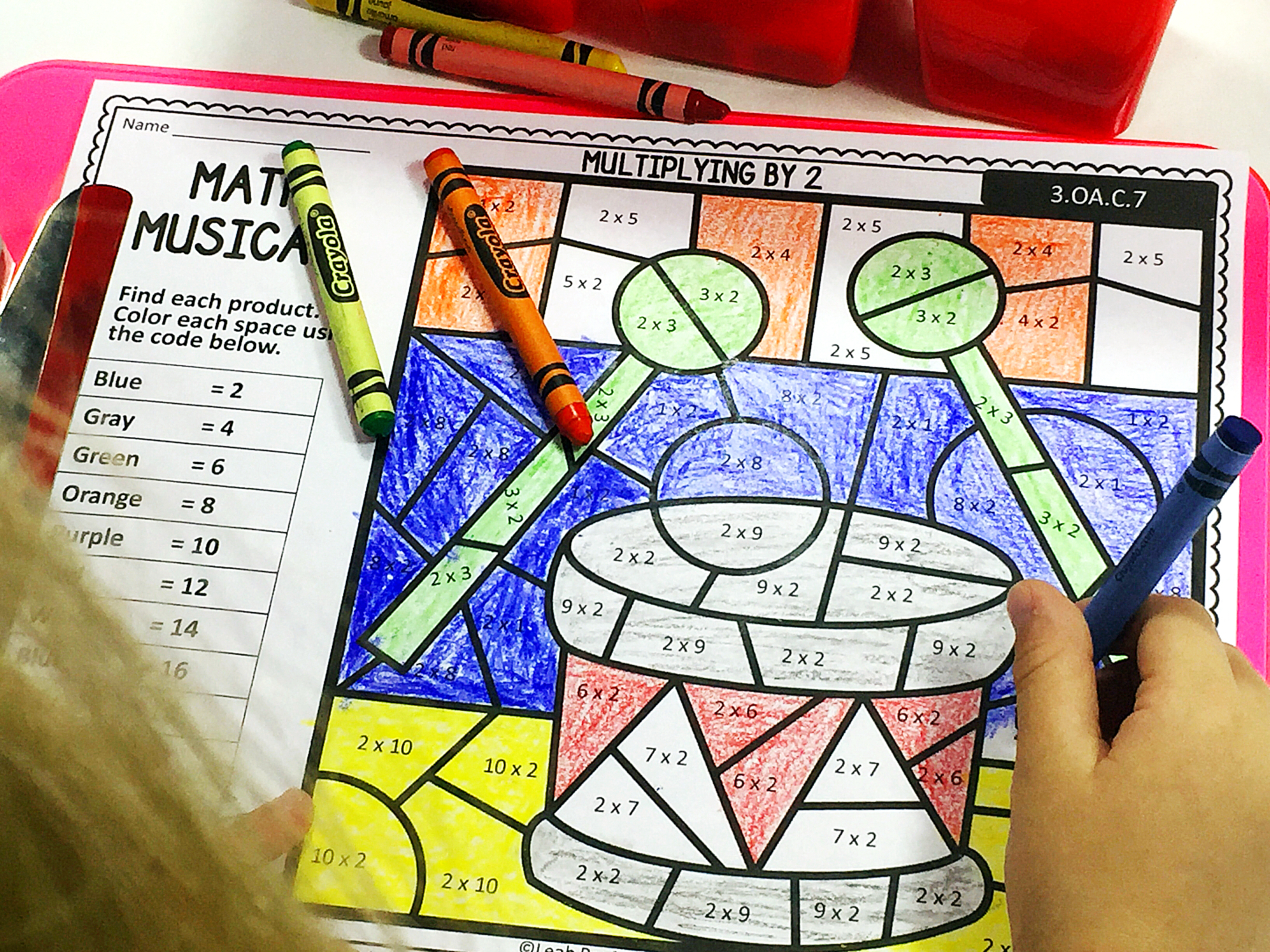 IDEAS FOR USING COLOR BY NUMBER PRINTABLES
Instruct students to complete all of the problems on the page first. Then students follow the instructions and the key on the page to see their colored picture emerge.

When it's time to move to a different activity, have students place their incomplete pages in a "Work In Progress" folder that they keep in their desk. This will give them an engaging and relevant activity that is ready-to-go. They can take these pages home to complete as homework, use them as early finisher work, or use them during transition times to stay engaged and continue learning.
⭐ And. . . if your administrator asks why you are coloring in your classroom, be sure to refer her to this post!
Have you noticed other benefits of using color by number printables? If you can add to this list, please tell us in the comment section below!
Are you looking for more Color by Number printables for your 1st, 2nd, 3rd, or 4th grade classroom? These NO PREP printables are also available in Teachers pay Teachers digital Easel! Students can use the Pen Tool to color these digitally! I think you'll LOVE them! Very versatile. Check them out below.
If your kids love color by number pages, check out the wide variety of color by number resources for all elementary grades in my TpT store.
Thanks! And as always,