Fractions! UGH! Just mention the word and many students shrink. Using hands-on fraction activities is a must when teaching fractions. It can even be FUN! 🤓
Do you need hands-on fraction activities for your third, fourth, or fifth graders that will be challenging, extend thinking and, in like manner, be FUN? Try these!
My first ever "D" – 6th grade fractions! Not a "C" – Not a "B". A "D" !! Since I had never even made a "C", I was devasted! I didn't understand the, "Just do this." There were no manipulatives, not to mention any visuals. For me, that meant No Understanding.
"You are not to understand why. Just invert and multiply."
Wait! What? But WHY??
Therefore, I have always kept that experience in mind, when teaching fractions. I make sure I give students plenty of hands-on activities coupled with visuals. Now – I LOVE teaching fractions!
You can easily do and feel the same with these free Hands-On Fraction Task Cards that I'm sharing with you today.
If your students aren't familiar with Pattern Blocks and their size relationships to each other, start by introducing Pattern Blocks.
PATTERN BLOCK RELATIONSHIPS
If possible, give pairs of students a complete bucket of Pattern Blocks. Or, ahead of your lesson, you may want to have some students fill enough baggies for pairs or small groups with at least 3 yellow hexagons, 3 red trapezoids, 4 blue rhombi (or rhombuses – both pronunciations are correct 🤓), and 11 green triangles. Another alternative is to have groups share a bucket. For modeling the lesson, I love using foam magnetic pattern blocks on a magnetic board. You can find them HERE.
Ask students to find Pattern Block equivalents. For example: Using just one color, cover the hexagon. Can you find another way? Students should discover that two trapezoids, 3 blue rhombi, and 6 triangles cover the hexagon.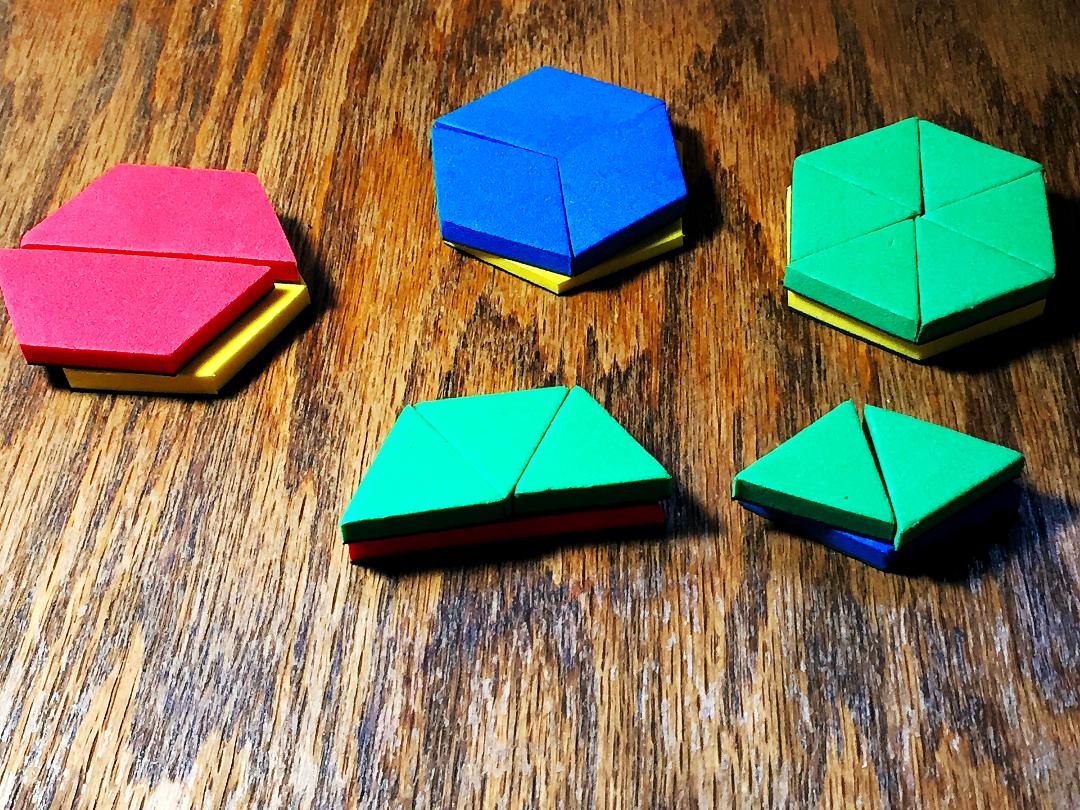 Likewise, repeat the procedure for the trapezoid and the hexagon asking students to use pattern blocks of the same color each time.
Ask questions such as: What do you notice? Do you see any patterns? What do you wonder about?
At this time, give students time to explore other Pattern Block relationships as they cover each piece with mixed shapes as you monitor and observe. After a few minutes, have a short math talk regarding what they found, noticed, and now wonder about.
USING THE TASK CARDS
First, present the directions included with the free hands-on task cards. You may also wish to do the first task together or show them the included student examples.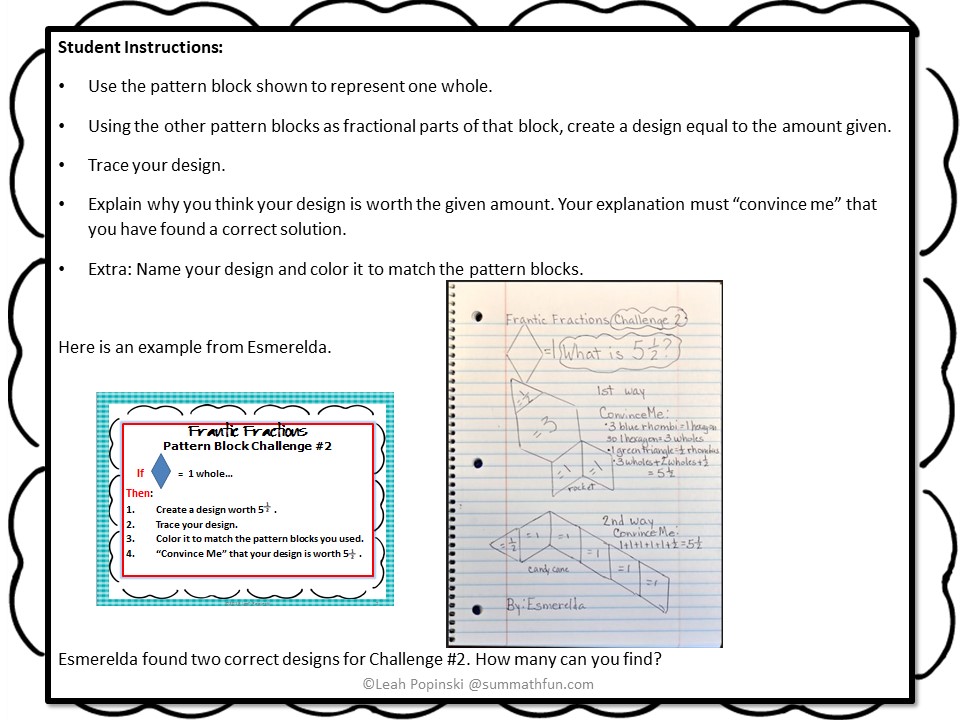 After that, students record their findings in their math journals. These recordings and students' "Convince Me" statements ar my favorite part of the lesson. Furthermore, they are great to share for math talks!


Last but not least, I've included some completed examples so you can see students' thinking. 🤓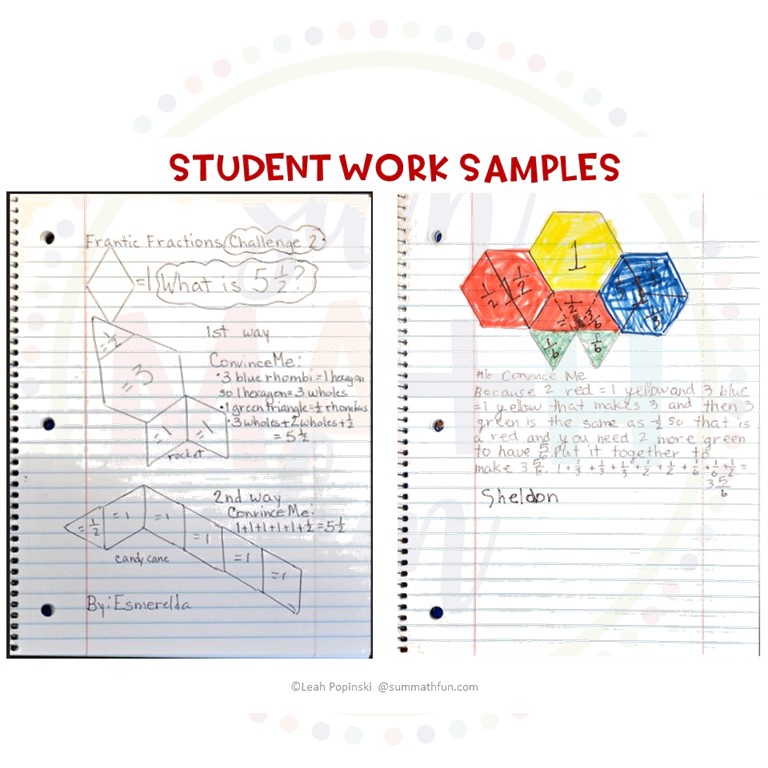 ❤️Here's what some teachers who have used these task cards said:
To receive this free resource of fraction task cards deliverd straight to your inbox,
You can find more fraction resources by clicking the links below:
And as always,
.